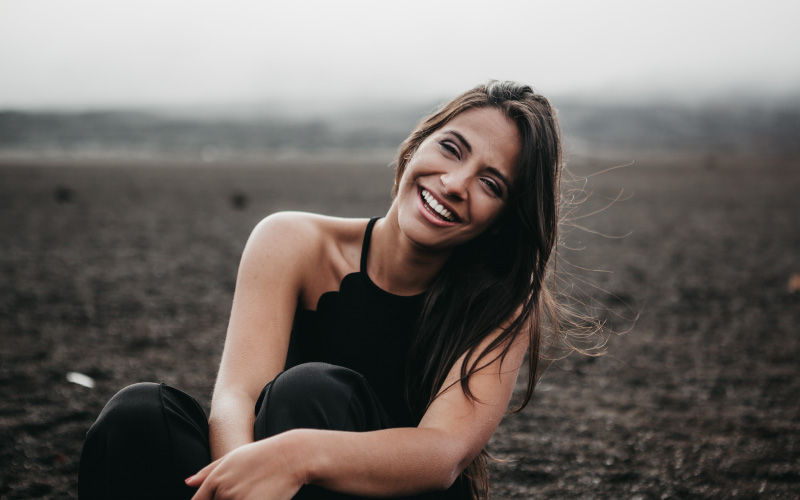 If you've ever been in line at the grocery store looking at all the fashion magazines and tabloids and wished that you could have a smile as white and perfect as the stars, you're in luck! Dr. Quirós and the rest of the Smithfield Dental team are excited to introduce you to porcelain veneers, which have been used to beautify thousands of celebrity smiles, from Tom Cruise to Miley Cyrus to Morgan Freeman. In this blog post, we're going to dive into all things veneers and even reveal some other celebrities who have used them to totally transform their smiles.
Confidence Is Key
The first thing people usually notice about a person is their smile. Making friends, meeting significant others, and even landing that job you've always wanted can all depend on how confident you feel in yourself. If you're self-conscious about your smile, it can feel difficult to put your best smile forward. Fortunately, you can achieve the smile of your dream with Hollywood's secret to a red-carpet ready smile!
Dental Veneers 101
Are you experiencing issues with your self-confidence because of broken teeth, discoloration, or aesthetically displeasing gaps in your smile? At Smithfield Dental, you can radically change your smile from pedestrian to paparazzi-drawing. Made of thin but durable sheets of porcelain affixed to your teeth by a special-grade cement material, traditional porcelain veneers function and feel just like natural teeth but are custom-designed to look just the way you want. In as little as two visits, you could enjoy their transformative benefits. And if cared for properly, your dental veneers could last you more than 15 years!
Other Celebrities Sporting Veneers
Among the list of other celebrities who have purportedly invested in veneers to upgrade their smiles are:
50 Cent
Ben Affleck
George Clooney
Nicolas Cage
Zac Efron
Demi Moore
Catherine Zeta Jones
Mike Tyson
Celine Dion
And many more!
Transform Your Smile at Smithfield Dental!
Are you ready to take that star-studded step toward a dazzling smile? Contact our office today to schedule your consultation and discover if porcelain veneers are right for your smile goals.
Contact Us