Advanced Dental Technology in Smithfield, VA
Effective, efficient dental care is our goal at Smithfield Dental. We also believe in providing gentle dentistry that meets our patients' unique needs. We employ a variety of dental technology to help us provide our patients with the best dental care possible.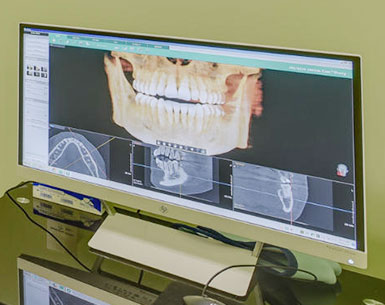 Digital X-Rays
X-rays are an invaluable tool in our Smithfield dentist office, and as part of our effort to provide efficient care, we use digital X-rays to get a better look at your teeth and jawbone. When you're due for regular X-rays, we'll take digital X-rays as part of your exam. We can also take digital panoramic X-rays when you're due for those (every 2-5 years depending on your oral health).
Benefits of Digital X-Rays
Emit up to 90% less radiation than traditional X-rays
No need for sharp and uncomfortable X-ray film
Images are available on our computer immediately
Safe for most patients
---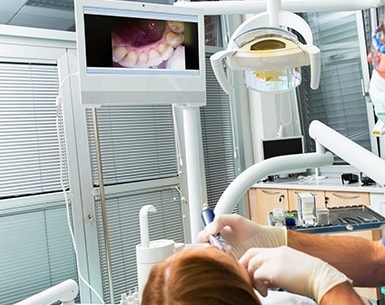 Intraoral Camera
Ever wonder what a dentist sees inside your mouth? They talk about decay or gum pockets, but it's hard to picture that when you've never seen it for yourself. Now you can, thanks to our intraoral camera! The camera takes digital pictures of your mouth as we work, which we can then use to point out problem areas and even walk you through your diagnosis and treatment plan. No need to take a backseat when it comes to your dental health!
---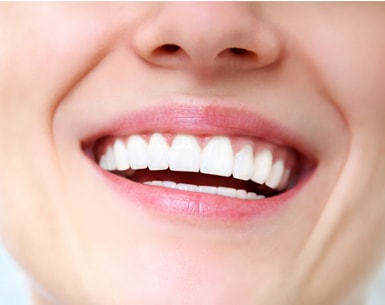 Smile Preview Software
When you visit our Smithfield dentist office for a smile makeover, we'll help you design a smile you know you'll love with our smile preview software. This software allows us to take digital images of your teeth as they are now and then manipulate the look of your teeth to design the perfect smile for you. We'll work closely with you to tweak the aspects of your smile you're most concerned about and then use the look we design to inform your cosmetic or restorative treatments.
---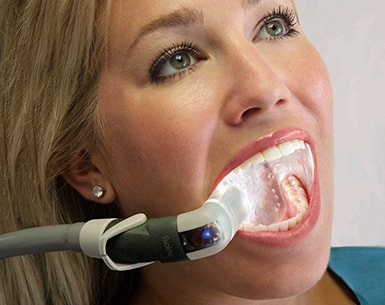 One-Step Isolation System
The sore jaw caused by holding your mouth open during your dental appointment is a thing of the past thanks to our hands-free isolation device. This useful system has a bite block so you can rest your jaw, and it even eliminates the need for rinse and spit breaks. Since we'll be able to work more efficiently, you'll spend less time in the dental chair and can get back to your day faster.
---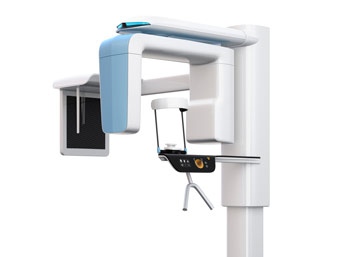 Cone Beam CT Scan
Dental cone beam CT scans are an advanced type of X-ray equipment that comes into play when traditional dental X-rays aren't sufficient. They produce 3D imaging of teeth, nerve pathways, soft tissues, and bone in just one scan! Now, we can take more accurate, detailed imaging that improves our diagnoses and speeds up patient treatment time.
---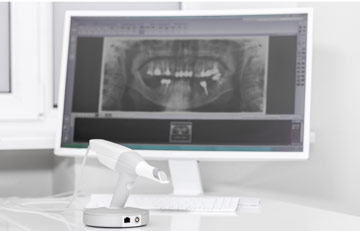 Digital Impressions
Instead of dealing with messy impression trays, we utilize digital optical impressions. They increase efficiency and accuracy, making it possible to create readily available impressions within seconds. Digital impressions reduce the possibility of errors, are more comfortable, require less labor and materials, and drastically improve the experience on both our side and our patients.
---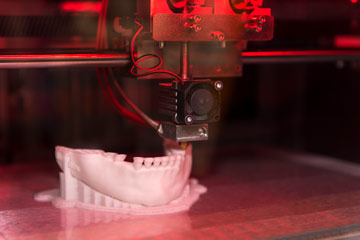 3D Printing
In the past, restorations such as dental crowns, bridges, and dentures had to be ordered from an off-site dental lab that specialized in making restorative pieces. Now, we have state-of-the-art 3D printing, which means we can design, create, and print high-quality tooth restorations in-house! This revolutionary equipment has changed the game for dentistry.