Cosmetic Dentistry in Smithfield, VA
Whether your smile needs a little TLC to get back to tip-top shape or you need a complete smile makeover to feel comfortable smiling again, the team at Smithfield Dental can help with our cosmetic dentistry services.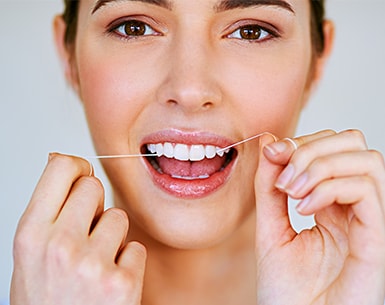 Professional Teeth Whitening
Ready to improve your personal interactions with a smile that dazzles? Have an important meeting or interview coming up that you want to ace? Or maybe you just want to stop hiding your smile whenever a camera appears? We can help! As your go-to dentist in Smithfield, we're proud to offer professional whitening services on top of our preventive and restorative care. At Smithfield Dental, we utilize custom take-home whitening trays to help our patients get the dazzling smiles they've always dreamed of. To start, we take molds of your upper and lower arches. We use these molds to create custom-fit whitening trays that are similar to over-the-counter whitening trays but designed to fit your teeth perfectly. We'll send you home with your trays, professional whitening gel, and a whitening schedule. Follow the recommended treatment schedule, and you'll see dramatic results in no time!

Schedule a professional teeth whitening appointment today!
---
Porcelain Veneers
For teeth that are chipped, cracked, or severely discolored, we can use porcelain veneers to cover the imperfections and restore your smile. Porcelain veneers are thin sheets of durable porcelain that we bond to the front side of teeth to change their appearance in virtually any way you can imagine. They can even be used to close minor gaps! The application process requires that we remove some enamel from the teeth that we're covering, meaning this is a permanent treatment. Before we get started, we'll bring you in for a consultation to ensure that we can get your smile to look exactly like you want it.
Schedule a consultation now to find out if veneers are right for you.